Main Advantages of GPS Vehicle Tracking :
Safety of Vehicle and Cargo with remote immobilizer and theft recovery system
Real-time accurate information on fleet movement status – 24x7
Punctuality and Efficiency by effective fleet monitoring
Easy to ensure route and timetable adherence by drivers
Analysis of fleet performance from various fleet reports and analysis tools.
Watch Our Vehicle moving in real-time on the map :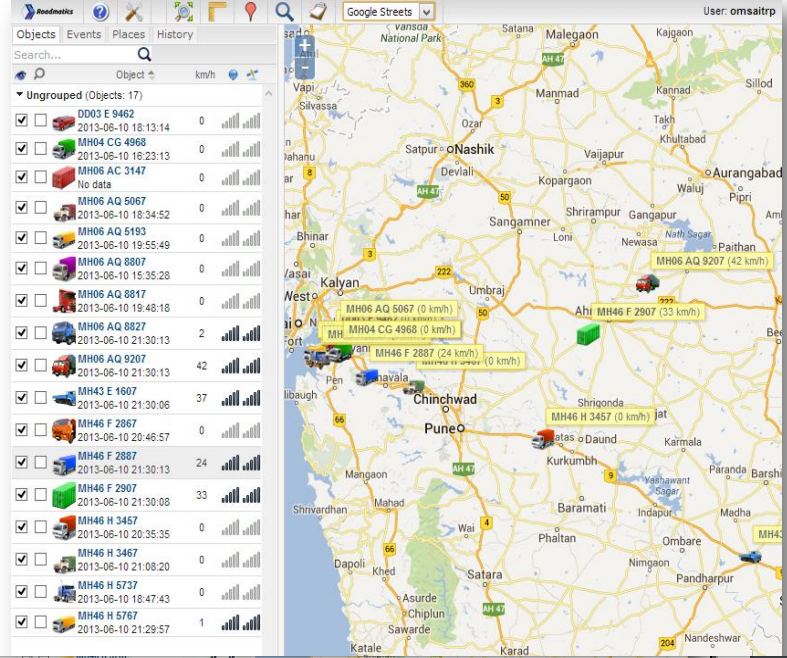 Movement / Journey Report :
Report for day, week or user selected times for all the trips made. This includes all movements form start to end with in between location, timings, speed, distance, stoppages, etc.